We are getting into the festive spirit early this year by giving away an original Picasso to one of our Instagram followers. Head over to our Instagram page to be in with a chance of winning!
About Carnet de Californie X, 1959
In 1959, Pablo Picasso made one of his sketchbooks available for publication. This was produced by Editions Cercle d'Art and th elithographs were printed at the Mourlot Studios in Paris. The result was a limited edition of 1,500 exact replicas of the original Picasso sketchbook, called "Carnet de la Californie".
What makes this original?
This limited edition is the only edition produced directly by Picasso working with Mourlot.
Mourlot were the most renowned printers of the 20th century. For more than half a century, Fernand Moulot was synonymous with the resurgance of lithography, a process which would attract the greatest artistic masters of our times. Under the direction of Fernand Mourlot, artists such as Picasso, Matisse, Chagall and Miro produced some of their more iconic and sought-after work.
A corner of the Mourlot Studio became Picasso's private domain and there he created nearly four hundred lithographs between 1949 and 1969. Picasso worked mercilessly, inventing the most complex and extravagant techniques of lithography. Carnet de Californie was produced by Picasso during this time and is thus the only edition of his 1959 sketchbook that has been produced by the artist's hand.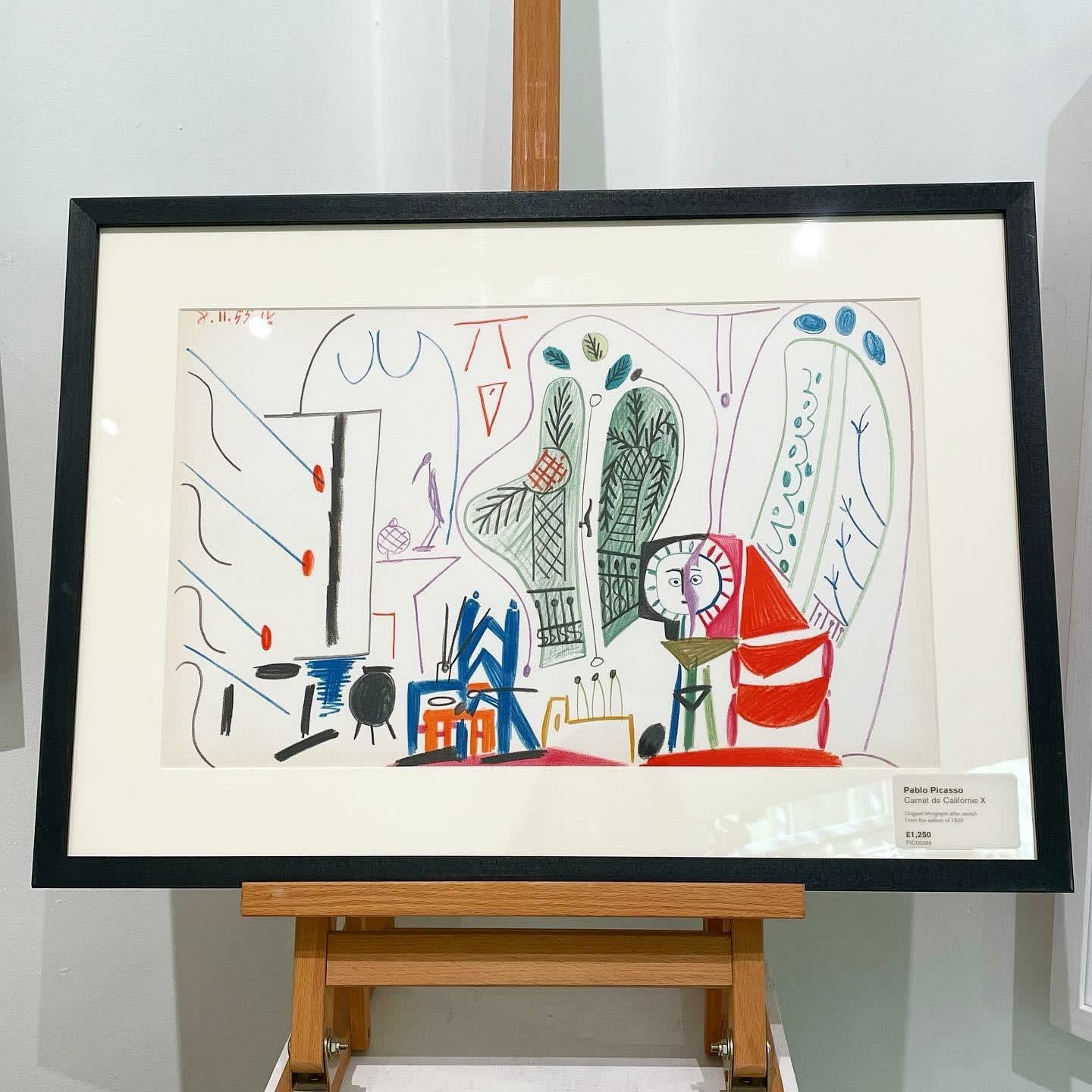 How to enter
For a chance to win:
1. Follow us on Instagram @artathidden
2. Like the post for the Giveaway
3. Tag a friend in the comments
Giveaway closes Wednesday 10th November at 5pm (GMT).
We'll announce the winner of the Picasso on Friday 12th November on the Instagram post, on IG story and on our Facebook page. The randomly selected winner must get in touch via IG message within 2 days, otherwise another winner will be randomly selected, so please be sure to turn our post notifications on!
Good luck!
Terms and conditions:
Collection from our Bristol, Brighton or London galleries can be arranged for free.
October 18, 2021