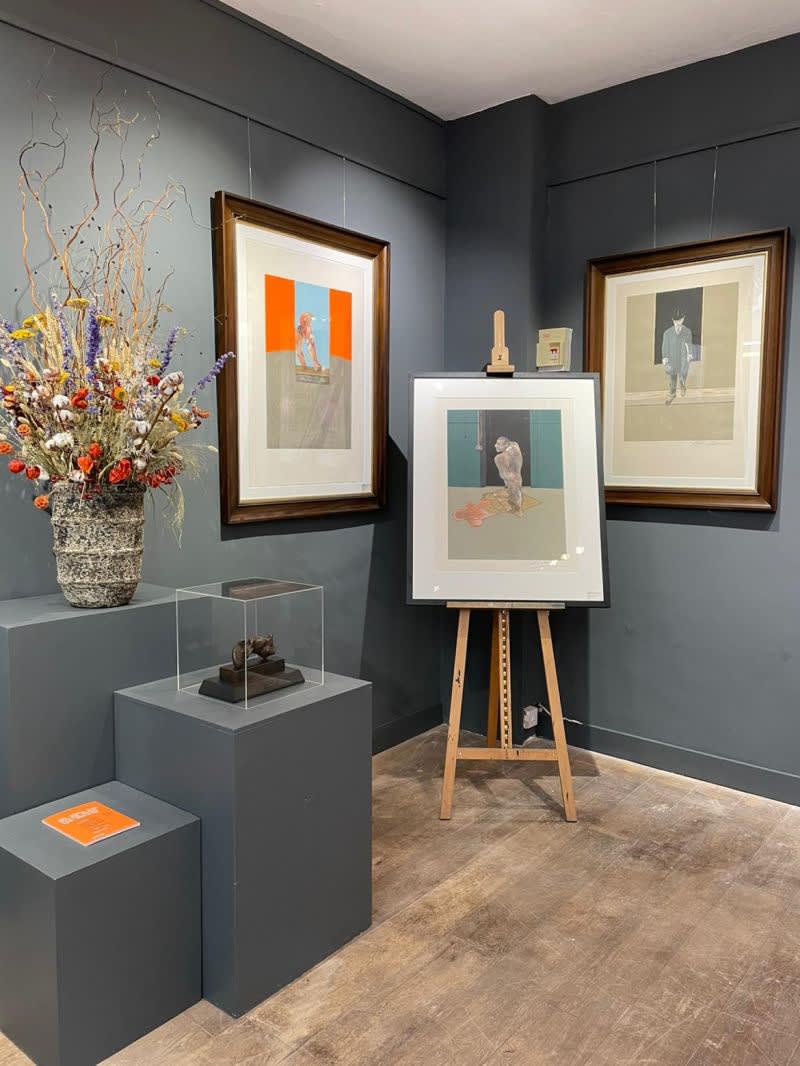 Hidden Gallery Bristol has now (re)Opened
The Hidden Gallery Bristol team is thrilled to announce that our newly renovated gallery is now open! With fresh exhibitions showcasing the greats of the 20th and 21st Centuries, we are back with a treasure trove of delights for all and can't wait to show you around.
We are offering the best of Hidden – exhibiting household favourites from Pablo Picasso and Lucian Freud to Bridget Riley and David Hockney. This very special collection promises artworks which have been hand-selected by our expert team to provide the perfect addition to any collection. Picasso's charismatic Portaits Imaginaires bring the artist's iconic charm and character to the gallery – a definite must-see.
The fascinating work of Francis Bacon provides the perfect accompaniment for this collection. As the market and appetite for Bacon's work continues to boom, we are particularly excited to share this excellent body of work which explores Bacon's signature distorted human forms. A personal favourite, Study for a Portrait of John Edwards, 1986, sees Bacon's iconic haunting style embracing a moment of calm intimacy – evoking the love felt by Bacon for Edwards, who he described as 'the only true friend' he ever had.
Join us for our opening weekend from Friday 25th-Saturday 26th March when our expert team will be delighted to show you around, answer allofyour questions, and share a complementary glass of fizz!
From the 1st of April, Bristol-based artist Javi Tanke's vibrant graphic prints will bring an additional modernity to the gallery. Boldly tackling matters of the political and the sexual in a uniquely cheeky style, Javi has long been a favourite of our Bristol audience and we are thrilled to have his work back on our walls. There will be more fizz -and a chance to meet the artist himself - to celebrate Javi's exhibition from Friday 1st – Saturday 2nd of April. See you there!
A FEW FROM Bristol's COLLECTION:
March 24, 2022