I never thought I'd spend my lunch break surrounded by Picassos. Yet here I am, sipping my coffee, surrounded by names that drew me to art in the first place. After five years of working in this industry - working under commercial contemporary & Australian galleries - artists like Matisse, Warhol, Dali have remained a firm favourite. Therefore, it is with absolute delight that I can showcase them to you.
Being a local, I have seen much change on the high street; particularly during these past couple of years. Something that hasn't altered is how much of our City is dedicated to art. Bath now boasts over 20 different art galleries ranging from museums, commercial, local and now Hidden.
Avoiding the current trends and pressure of the 'next big thing', what Hidden offers is artwork you already know and love. Walking through our new Bath gallery, it's obvious our focus falls chiefly on the great artists of the 20th & 21st centuries. If you adore Hockney, Braque, Bacon, Emin or Banksy, you will find their works here and many more.
Our gallery on Margaret Buildings feels like a friendly gallery space. Next year will bring an exhibition featuring Warhol, Grayson Perry, Bridget Riley and many more. We are delighted to be part of Bath's thriving art community and hope to see you soon!
A FEW FROM OUR COLLECTION: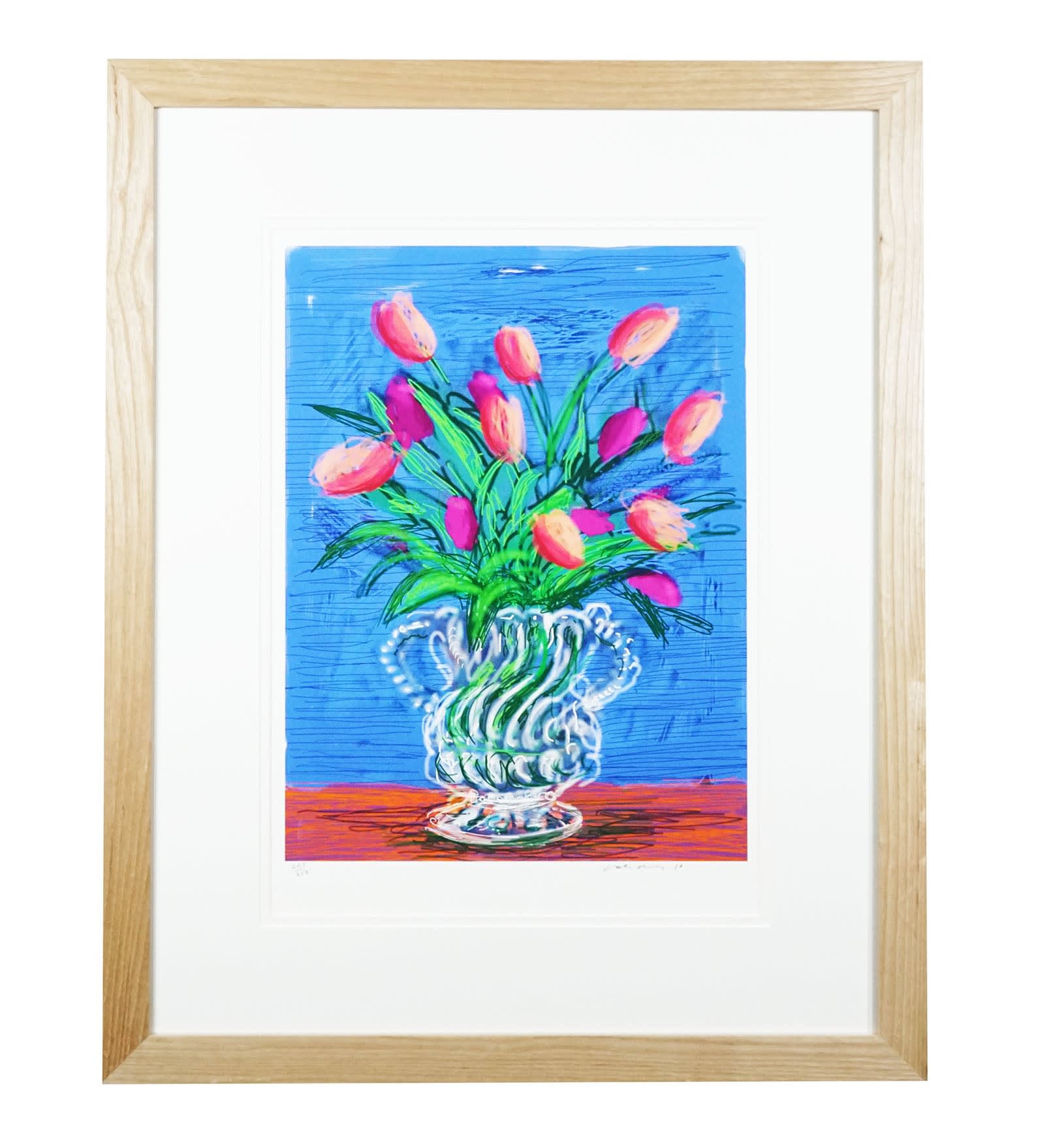 David Hockney
Untitled 346, 2010
Hand-signed 8-color inkjet print on cotton-fibre archival paper.
Measuring 43.2 x 56 cm.
Numbered 203 from the edition of 250.
In 2009, the artist David Hockney started drawing with his thumbs on his iPhone. Then, the following year, when the iPad came out, he started using that, often drawing with a stylus pen.
"There was great advantage in this medium because it's backlit and I could draw in the dark. I didn't ever have to get out of bed"
- Hockney, My Window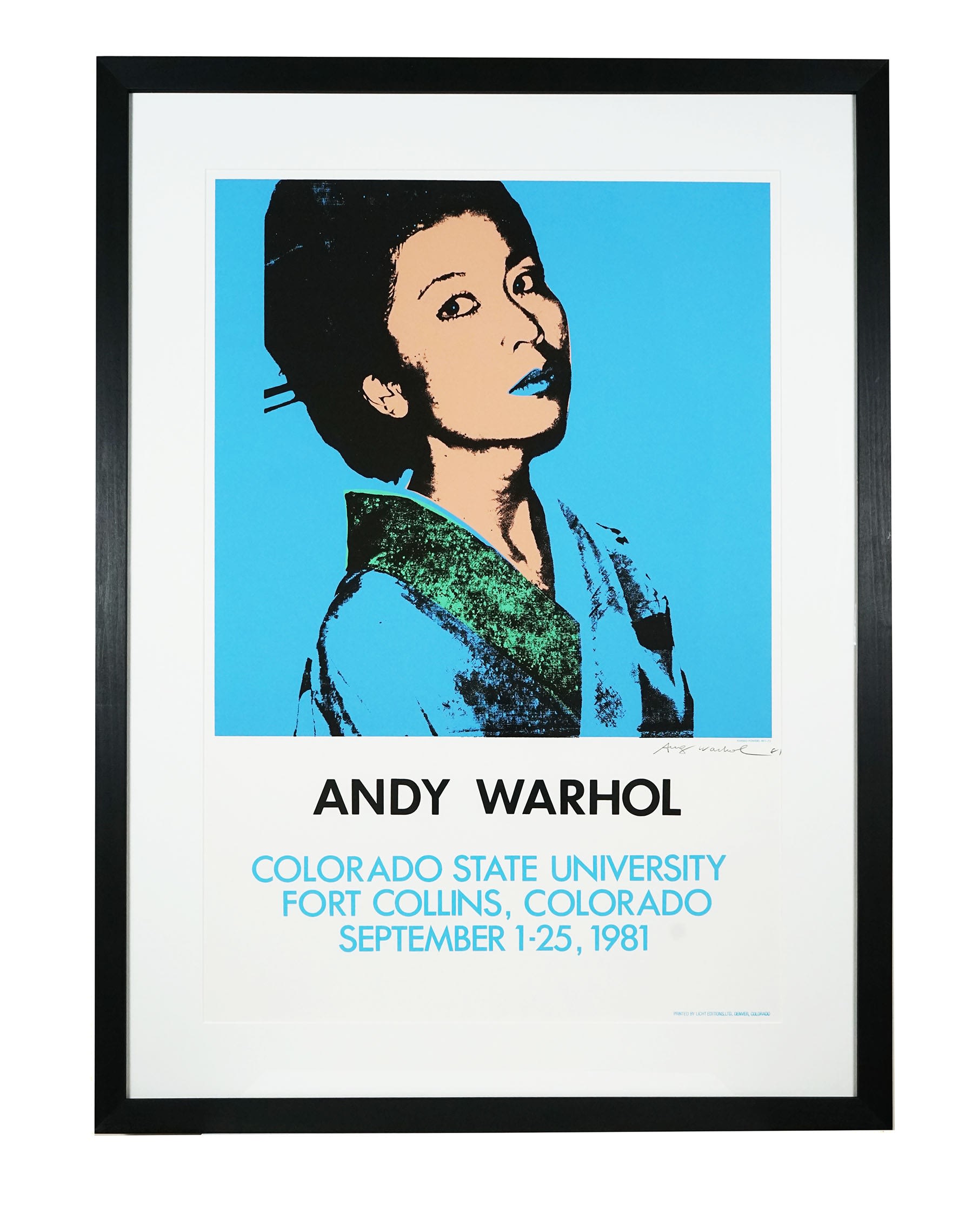 Andy Warhol
Kimiko Powers - Colorado State University, 1981
Signed and dated in pencil
Screenprint on wove
89 x 63.5 cm
Unnumbered from the signed edition of 250
When Pop Artist Andy Warhol visited Colorado State University campus in September 1981, it created quite a buzz.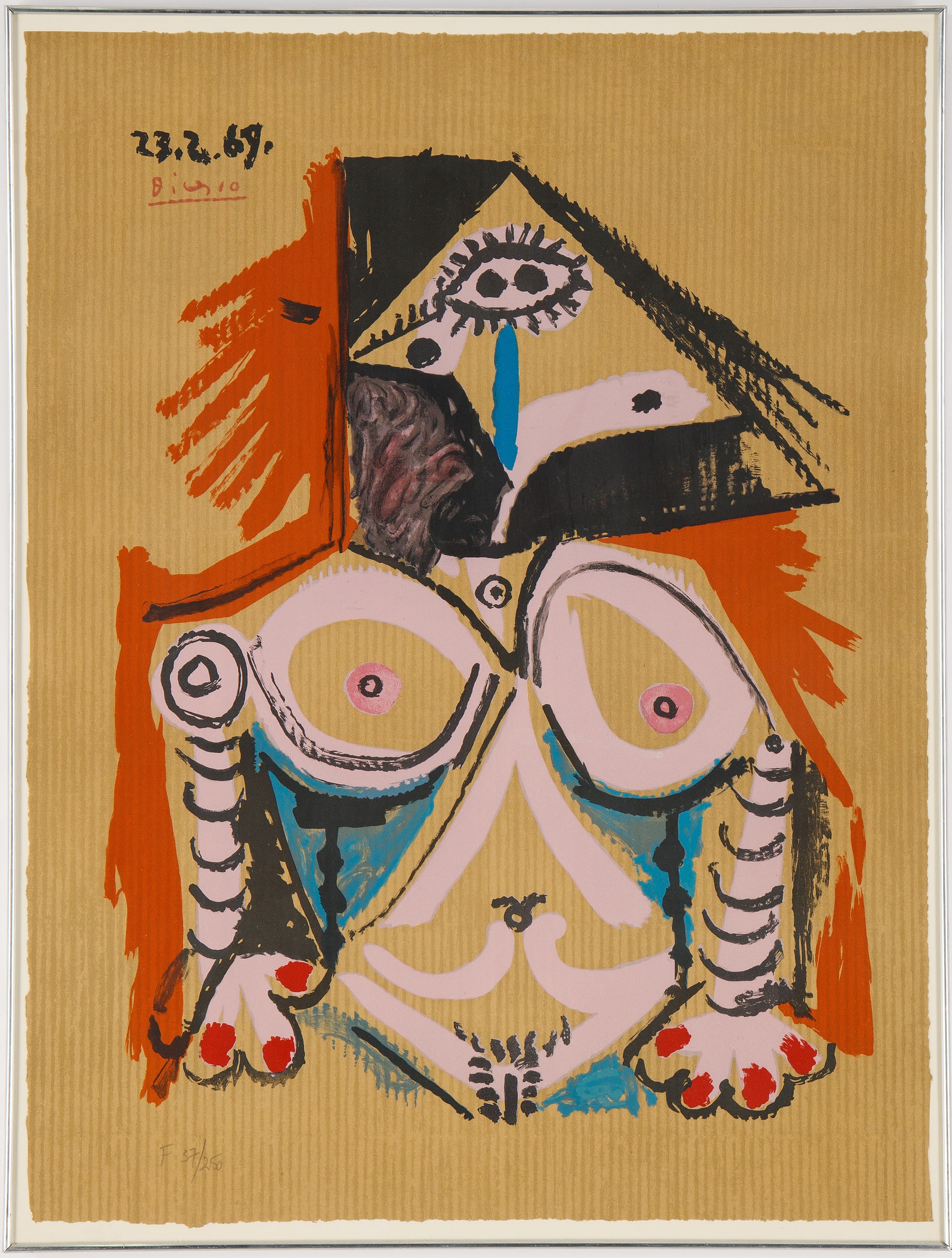 Pablo Picasso
Portraits Imaginaires (Imaginary Portrait), 1969
Numbered in pencil
Lithograph in colours
Measuring 65.5 x 50 cm unframed.
Numbered F37 from the edition of 250.
One of the very last print suites Picasso ever published, the Portraits Imaginaires are the culmination of an inexhaustible mind's many years of creation, a kind of swansong celebrating the various evolutions of the artist's style over the decades of his career.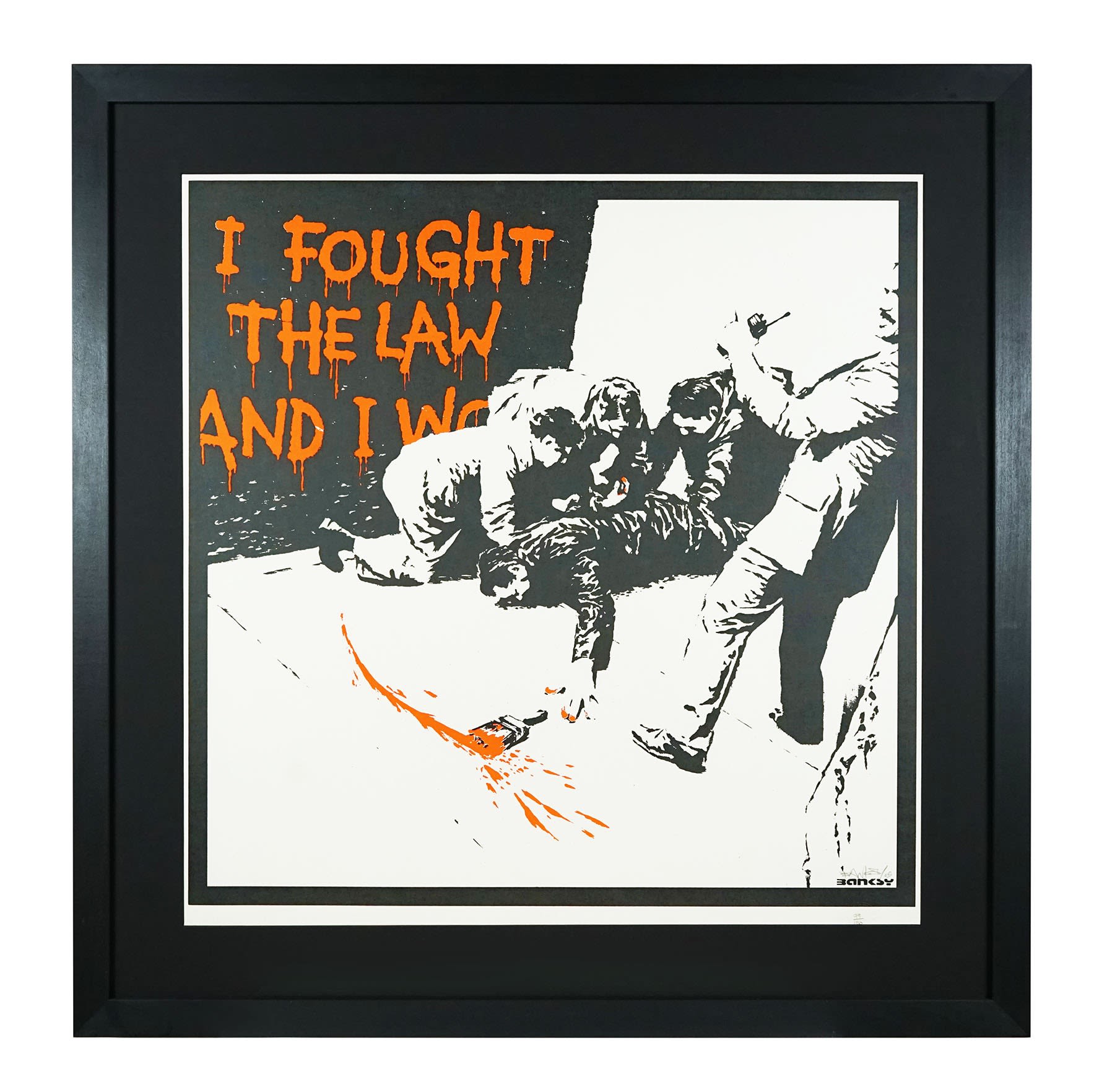 Banksy
I Fought the Law, 2004
Hand-signed in pencil by the artist.
Original screen print on paper.
Measures 70 x 70 cm.
Numbered 99 from a limited edition of 150.
This anti-authoritarian artwork is based on actual photographs from the aftermath of the assassination attempt on former US President Ronal Reagan by John Hinkley.
This piece is well-known and regularly in demand; its relatively low edition size contributes to its desirability – there are just 150 I Fought the Law signed and 500 unsigned prints.
December 9, 2021