Ostensibly, language must abide by neat grammatical laws in order to effectively convey meaning. However, since the dawn of advertising, printed mass media and - of course - the internet, the written word has undergone a dramatic transformation. How a word is penned has become as pivotal - and in some cases has taken precedence over - what is written. Consciously or unconsciously, typefaces influence what we buy, what we read and what we remember.

Take our gallery for instance: HIDDEN, defined as secretive and concealed. As you would agree, HIDDEN is a treasure trove of aesthetic value and investment potential, thus is befitting of our brand identity. These factors are amplified by the gallery's designated typeface which employs partially obscured lettering. Such examples of creative typography permeate the modern world.

Since the twentieth century, artists have embraced the artfulness of typography. Language is central to the synthetic Cubism of Braque and Picasso, the Pop Art of Peter Blake and Andy Warhol, the Street Art of Keith Haring and Banksy. As art movements emerge and dissolve, the blending of art and language endures.
---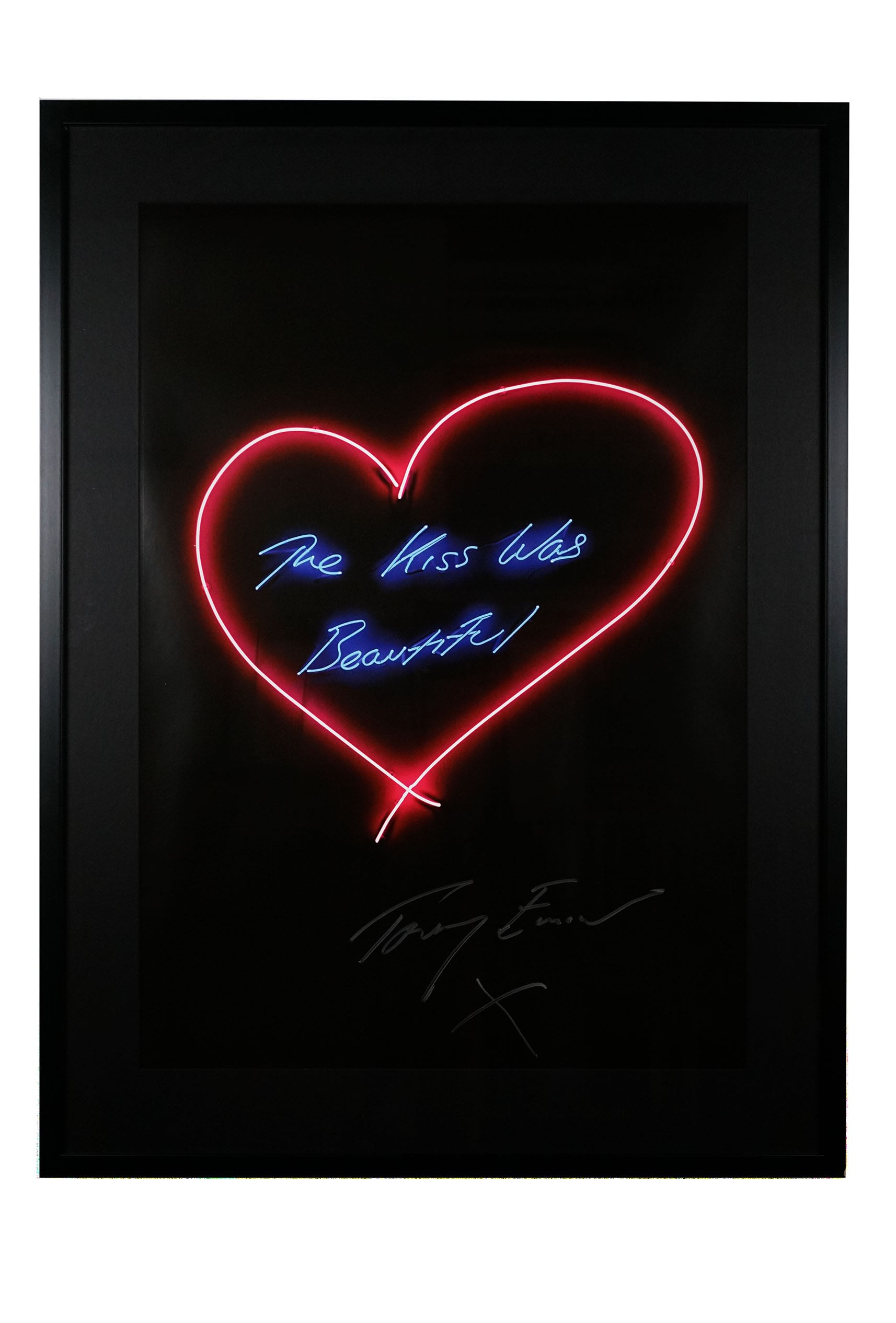 Tracey Emin
The Kiss was Beautiful, 2005-2011
Signed in silver felt pen by the artist.
Original offset lithograph on paper.
Measuring 64 x 85 cm framed.
From an edition of 500
---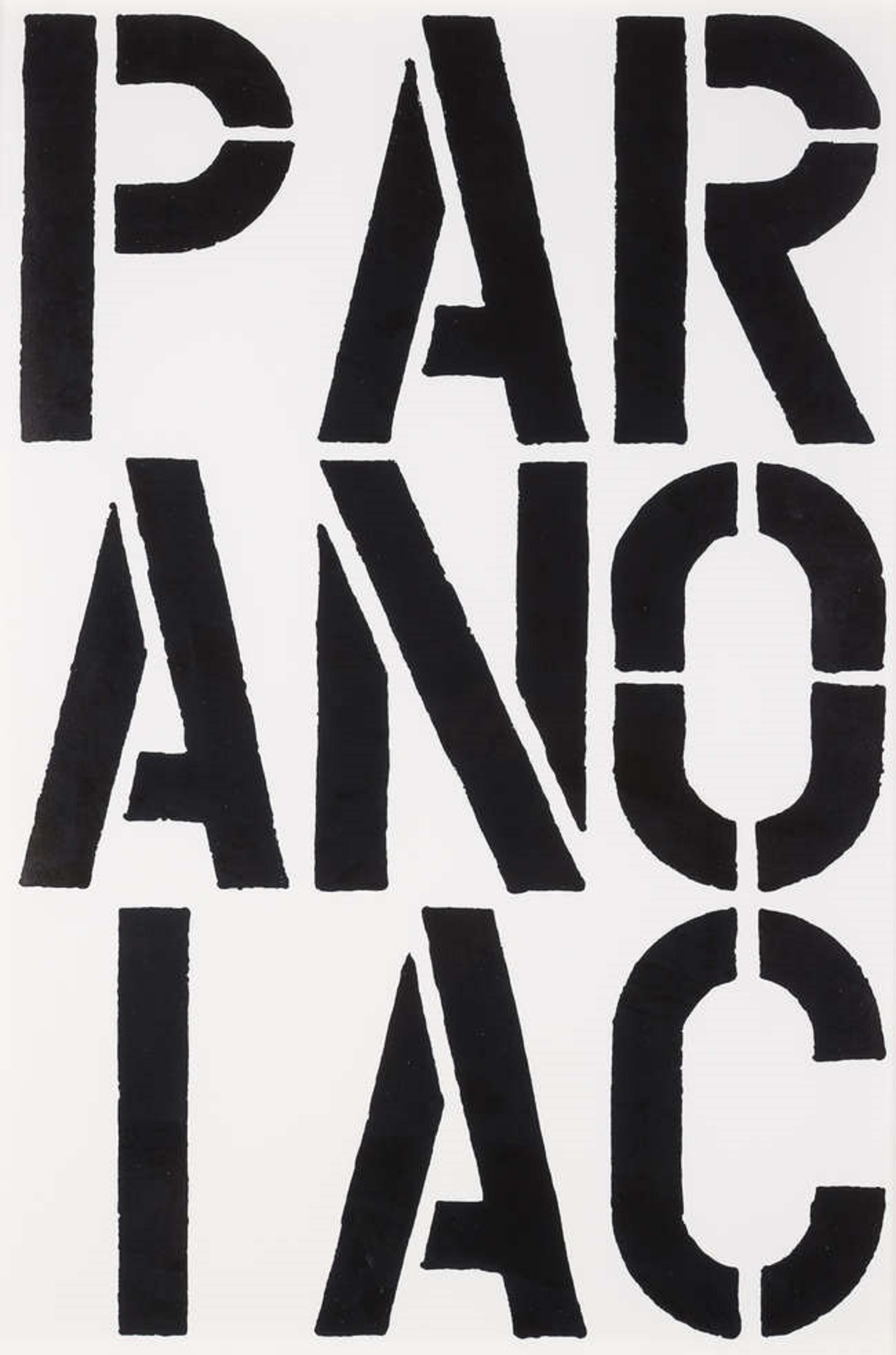 Christopher Wool
Paranoiac, 1989
Screen print on wove paper.
Measuring 60 x 41 cm.
Measuring 42 x 59 cm framed.
From the edition of 350.
---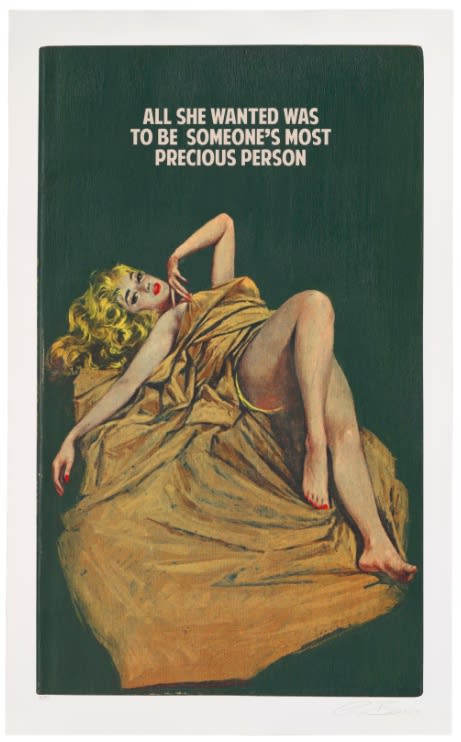 The Connor Brothers
All She Wanted was to be Someone's most Precious Person, 2019
Signed and dated in pencil
Giclée print in colours with screenprint
Image 116 x 69 cm
Sheet 129.5 x 79.7 cm
Number 78 from the edition of 95
---
Roy Lichtenstein
Crack! Now Mes Petit Pour La France, 1990
Vintage poster.
Measuring 46 x 57 cm.
Measuring 71 x 60 cm framed.
September 1, 2021