Those who have visited Hidden are likely to have spotted our exhibition posters. They are an absolute explosion of colour and fitting memento to some key moments in 20th century art history. Inspired by these masterpieces, we thought we would share with you a selection of our favourite hand-signed original exhibition posters from our collection. But first, a bit of background.

Many of the leading 20th century artists enjoyed designing their own exhibition posters. Posters designed to advertise galleries and exhibitions are ephemeral and copies in such excellent condition are rare; they were, by nature, not intended to be kept forever. Only some visitors recognised their aesthetic or cultural importance and held onto them. This enables us - and therefore you - to acquire these rare, special works.
---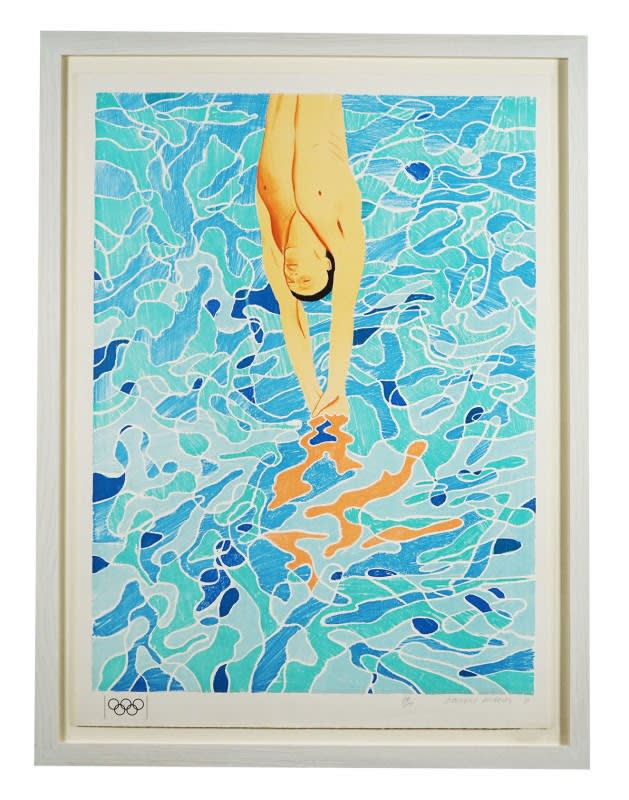 David Hockney
Limited edition lithograph for the 1972
Olympics, 1970

Hand signed, dated and numbered (bottom right margin) in pencil.
Original hand signed colour lithograph on BFK Rives wove paper.
Measuring 80 x 118 cm framed.
Numbered 64 from the limited edition of 200.

£30,000

This extremely rare lithograph is in superb condition and sure to go on to be a fabulous
investment.
---
Pablo Picasso
Exposition Picasso, Musée des Arts Decoratifs,
1955

Hand-signed in red crayon and dated (bottom right) in pencil.
Lithographic poster printed in colours on smooth wove paper.
Measuring 89 x 130 framed.
Printed by Atelier Mourlot, Paris, 1955.

£14,950

A rare, original exhibition poster commissioned by Musee des Arts Decoratifs,
Pavillon de Marsan, Paris for 'Exposition Picasso',1955.
---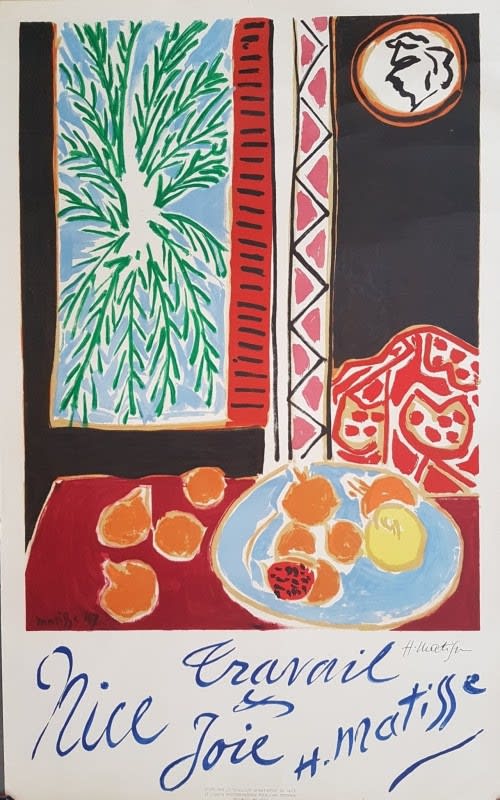 Henri Matisse
Nice Travail et Joie, 1947

Hand-signed (lower right) boldly in black fountain pen.
Lithographic exhibition poster on Arches paper.
Measuring 72 x 110.5 cm framed.
Printed by Atelier Mourlot, Paris.
Published by Syndicat d'Initiative.

£12,500

A super-rare and beautiful hand-signed lithograph, from an original painting by Matisse,
published in 1947 by Syndicat d'Initiative de Nice.
Produced on Arches paper and in stunning condition.
---
Andy Warhol
Marilyn (Tate Gallery), 1971

Hand signed (bottom right) in black felt-tip pen.
Colour offset lithograph on smooth wove paper.
Measuring 90 x 65 cm framed.
From the edition of unknown size.
Published by Tate Gallery Publications, Millbank, London.

£9,750
---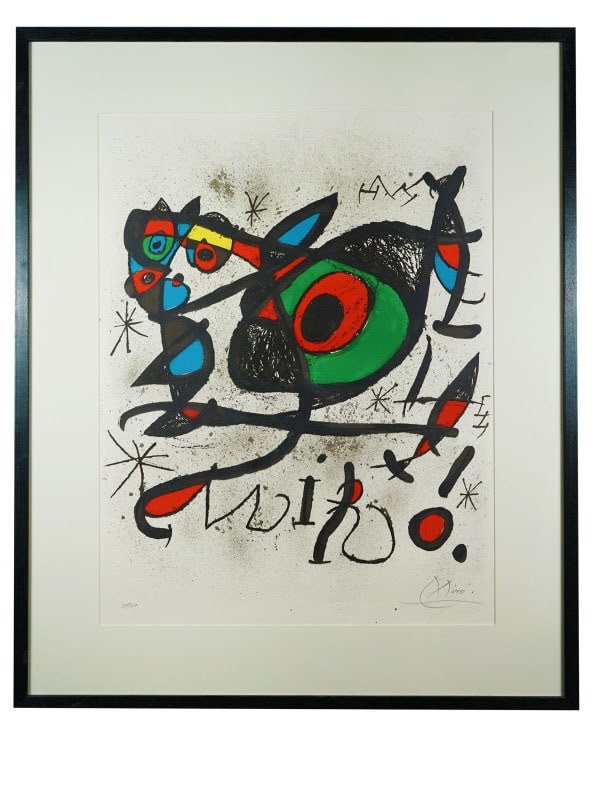 Joan Miro
Afiche pour l'exposition "Sobreteixims
i escultures", 1972

Signed (bottom right) in pencil.
Original lithograph, in colours, on Guarro
paper with a Sala Gaspar watermark.
Measuring 85.5 x 56 cm framed.
Number 108 from the edition of 150.

£4,750

This is an "Avant les Lettres" poster created for the exhibition at the Konsthall de Stockholm,
Barcelona, and the Musee des beaux-arts, Tel Aviv in May 1972.
---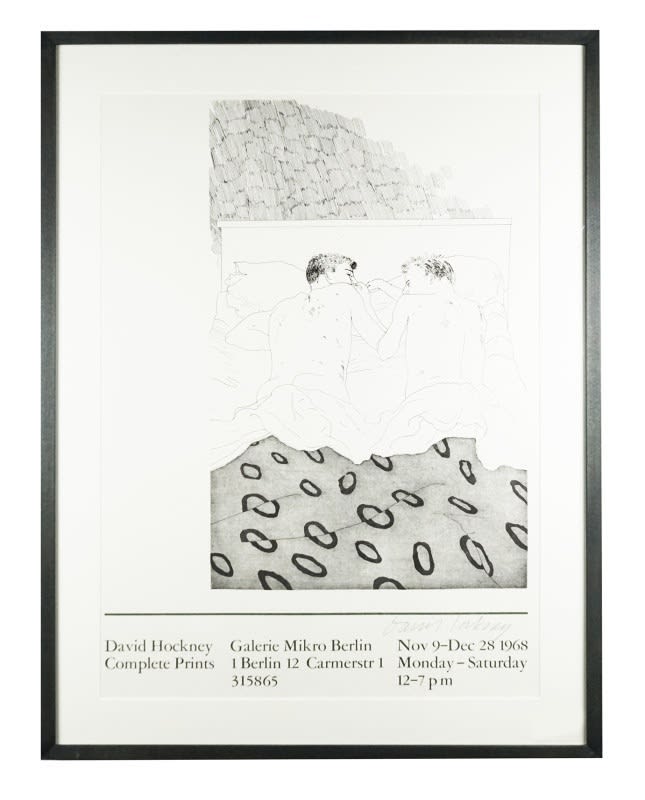 David Hockney
Two Boys Aged 23 or 24, 1968

Hand signed in pencil.
Offset lithograph.
Measuring 83.7 x 59.5 cm.

£3,750

Taken from an unknown edition size, it stands as an exhibition poster for David Hockney Complete Prints for Galerie Mikro in Berlin.
It features two boys aged 23 or 24 (as stated in the title) from 'CP Cavafy.'
April 23, 2021