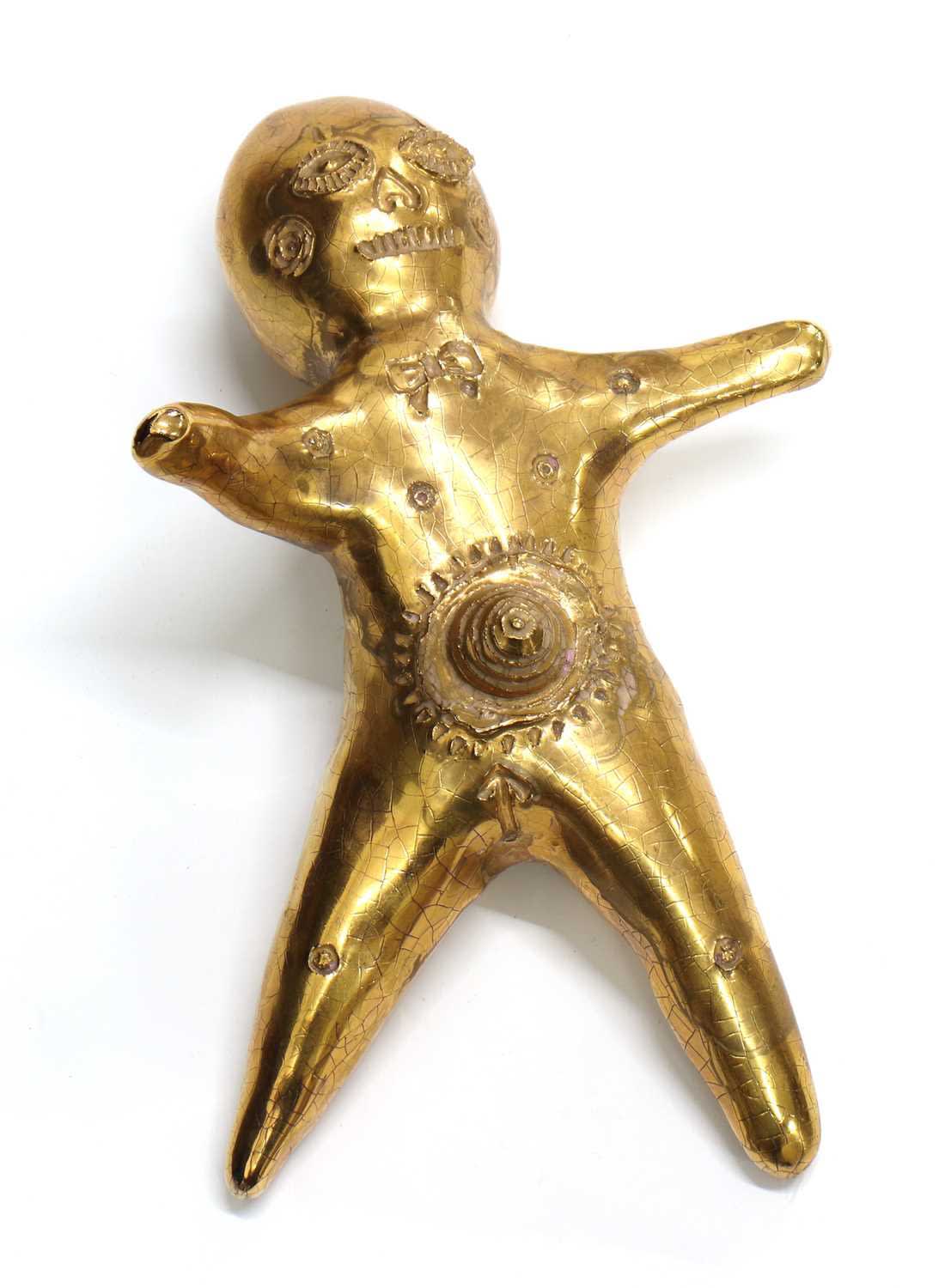 A SIMPLY FANTASTIC RARE INVESTMENT WORK HAS JUST ARRIVED AT HIDDEN.
Stamped and numbered '2' verso
Glazed ceramic
27 x 17 x 9 cm
Number 2 from the edition of 12
Grayson Perry created 'Alien Baby' during the filming of the BAFTA nominated series, 'Rites of Passage' (2018). In the third episode, Grayson explored 'Birth' and filmed the Neonatal Unit at Broomfield Hospital, Chelmsford, speaking with mothers who had given birth to premature babies and to the nurses working with them.
Drawing on his experiences in the series, Perry created twelve 'Alien Babies' as a way to ritualise and celebrate the NHS, technology and the humanity of the neonatal nurses. These works, each unique and executed in pottery with a metallic gilt glaze, were gifted by the artist to each nurse and to the couples featured in the show.
This particular sculpture was given to one of the couples on the show; their twins were born at 29 weeks and spent nearly three months in the Special Care Baby Unit. Meeting with Grayson was a positive experience for the couple, who were grateful to him for allowing them the opportunity to say a proper thank-you to the nurses and staff at Broomfield Hospital who had nurtured their twins through such a difficult period.
Inspired by the flickering lights and modern technology of the neonatal ward, Grayson drew on cosmic imagery to create 'Alien Baby'. The 'Alien Baby' itself weighs approximately 2 pounds, the same as the premature babies filmed in this series just after they were born.
October 11, 2021